💡The "dark forest" theory of the internet
Issue #007, plus the rise of Impossible Foods and the issue with brand purpose marketing
Not a subscriber? Sign up here.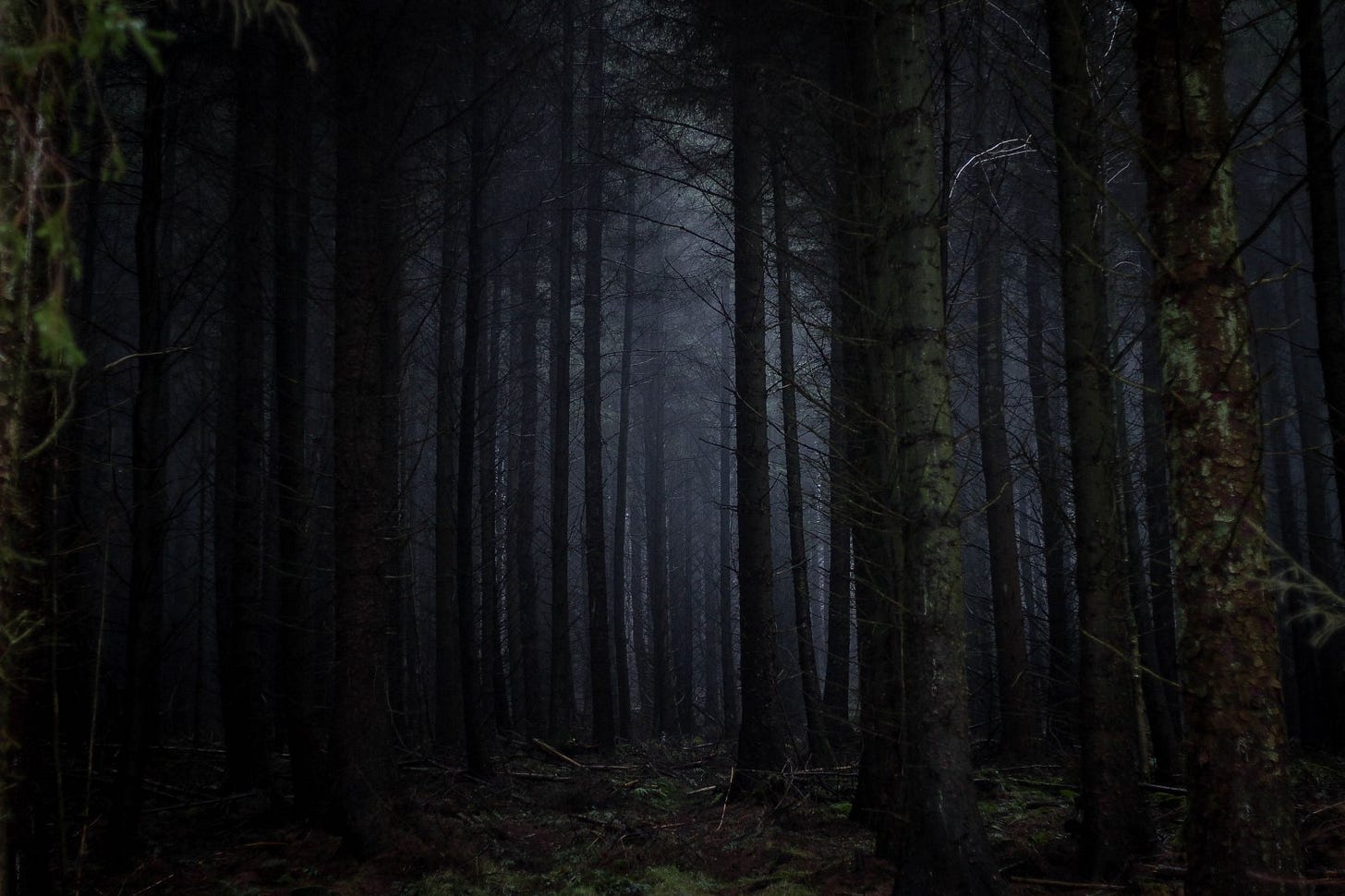 Fascinating piece from Yancey Strickler (best known as the co-founder of Kickstarter) on the changing nature of how we consume and share media online. He names the shift towards private messaging and media as the "Dark Forest Theory of the Internet": in essence, we're avoiding the fray of Facebook's News Feed and Twitter's timeline by retreating into "dark forest" channels like email newsletters, podcasts, and direct messaging.
This shift has been well documented—and it hit its peak a few weeks ago when Zuckerberg declared "the future is private"—but there are two things that Strickler does a good job of exploring in this piece:
Why are we spending more time on "dark forest" channels?

What impact will this shift have on us individually, and on society at large?
According to Strickler, dark forest spaces are becoming more popular because:
"They provide psychological and reputational cover. They allow us to be ourselves because we know who else is there. Compared to the free market communication style of the mass channels — with their high risks, high rewards, and limited moderation — dark forest spaces are more Scandinavian in their values and the social and emotional security they provide."
Yep, you heard that right: Hygge has hit the Internet.
I struggle with this, because on one hand, I'm a big believer in this shift towards human-curated, non-algorithmic media and private messaging. That's why I started this newsletter, for example: to share content directly—privately, in a sense—to a group of people who want to read it. And it's great that people are looking for more curation in a world of endless scrolling. But the "dark forest" label has tainted my otherwise rosy view of this trend: the reality is that there are very real downsides, from a social and political perspective, to this shift to dark forest platforms. The biggest one is that we're removing ourselves—and our voices—from the public forum. Strickler puts it well, emphasis mine:
"The influence of Facebook, Twitter, and others is enormous and not going away. There's a reason why Russian military focused on these platforms when they wanted to manipulate public opinion: they have a real impact. The meaning and tone of these platforms changes with who uses them."
In some ways, you can imagine this shift towards dark forest channels resulting in more polarization: algorithmic filter bubbles may be bad, but "opt-in filter bubbles" may be much worse. Give the piece a read here and let me know what you think.
Photo by Rosie Fraser on Unsplash
---
Quick links
🍔 Interesting longread that charts the rise of Impossible Foods and gives an inside look at the company and its vision. They've just raised another $300 million, are launching new products this year, and expanding into more countries. Money quote:
"Ethical consumerism is a failure and doesn't really accomplish what we want it to accomplish… What you need to do is create things that are ethical and moral as a baseline but make them compete on metrics of taste, price and convenience, which is what people actually buy food on, and Impossible has really embodied that."
👎 Every company is trying to market its brand purpose and sustainability efforts, but this approach is starting to fall flat with young people. Here's why.
🏛 Tech is getting closer to government. Silicon Valley tech firms have rented a record amount of office space in Washington DC this year: over 1.2 million square feet, up from just 360,000 square feet in 2014.
📈 Transcripts from earnings calls and investor conferences have revealed an interesting trend: the leaders of public companies are talking about capitalism and socialism more than ever before. Quartz: "It signals a shift in the overall conversation."
📱 Facebook removed a record 2.2 billion fake accounts, but many—like Kara Swisher in her column this week—aren't convinced that the company can succeed in the fight against misinformation.
---
Endnote
If you have feedback or stories you found interesting, please send them my way: hugh.mcfall@gmail.com. If this was forwarded to you and you want to subscribe, you can do that here. Thanks for reading!