San Francisco bans facial recognition by police; Inside Google's civil war
Issue #006, plus Nike gets in on circular design, Google cracks down on Huawei
Not a subscriber? Sign up here.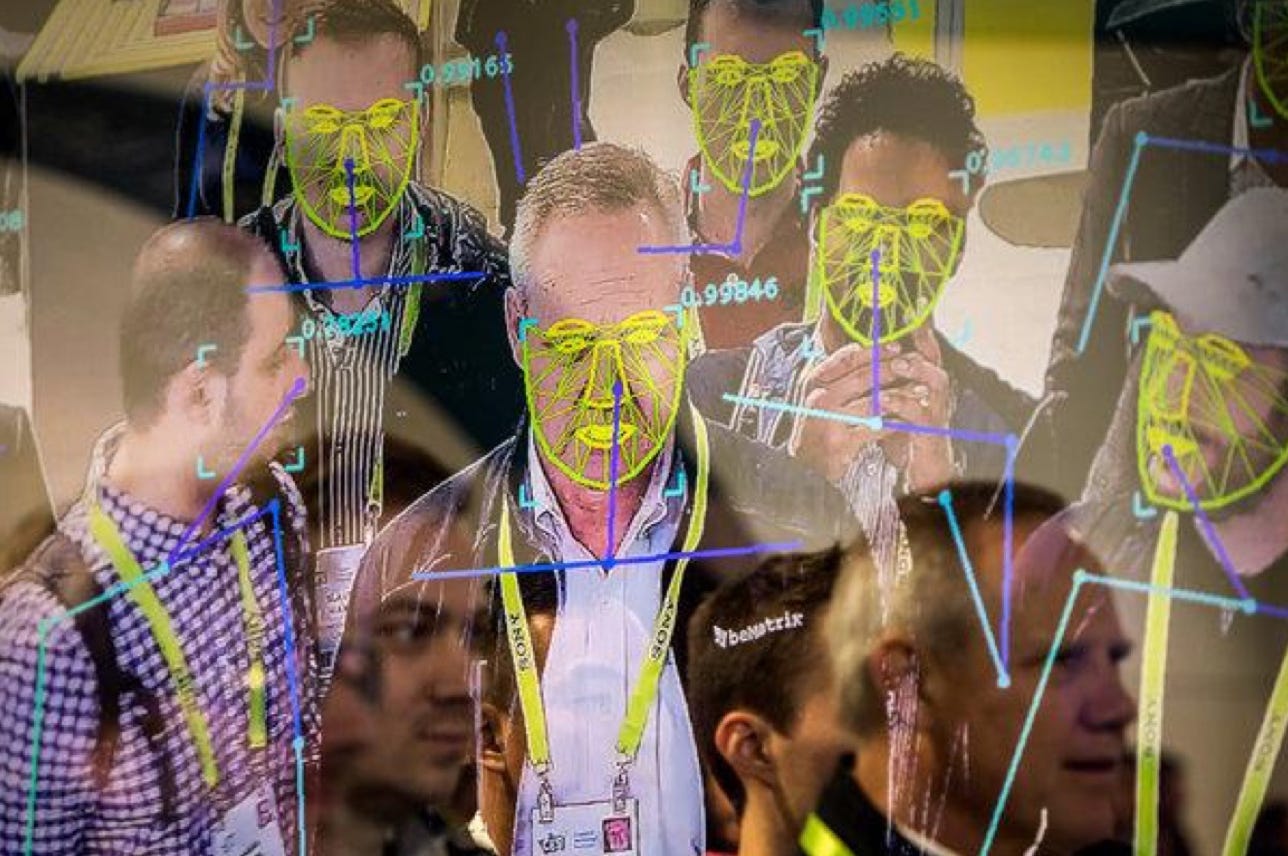 Photo: New York Times
This week, the San Francisco Board of Supervisors voted 8 to 1 to ban the use of facial recognition technology by the police and other public agencies in the city. This was done largely due to surveillance concerns—not to mention that these systems are still flawed and biased.
I think this is the right move: facial recognition tools have a lot to offer in public safety efforts, but without regulation, they give our public agencies an unprecedented level of surveillance power. Now, with this ban, the city has an opportunity to take its time, get this right, and show the rest of the world what smart regulation of this technology should look like.
---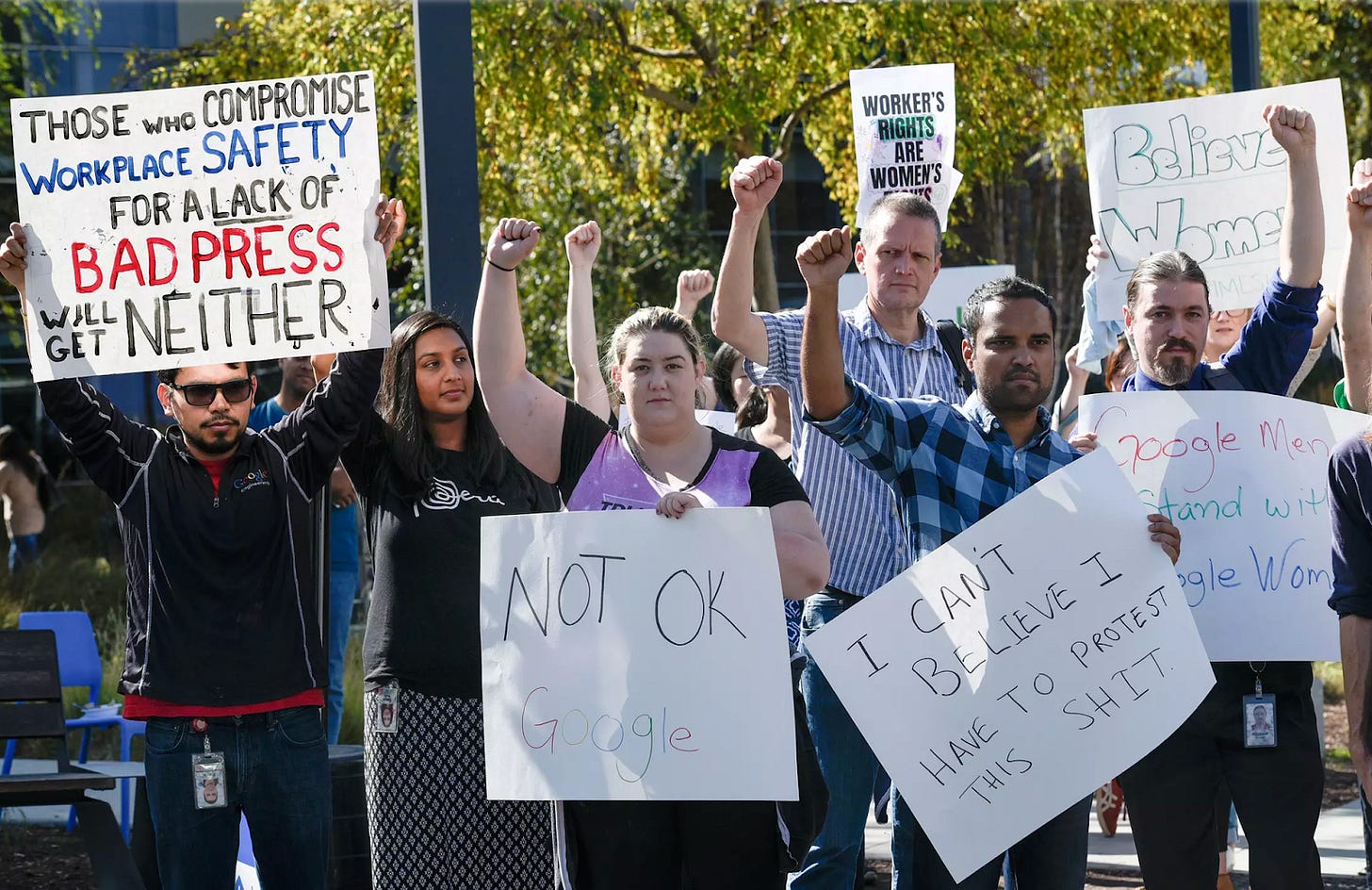 Photo: Michael Short—Bloomberg/Getty Images
Fascinating longread about the rise of employee activism within Google in the past two years, from the Damore memo, to the successful Project Maven and Project Dragonfly protests, to the recent claims of retaliation. One takeaway from this is that Googlers, increasingly aware of their power (Google now has over 100,000 employees) are fed up with the lack of progress the company is making on key issues, and are starting to turn to more old-school labor organizing tactics and finding success. They're also sparking a larger debate within Google:
"Who decides what is the soul of Google and what Google is?" asks Lokman Tsui, formerly Google's go-to executive on issues of free expression and censorship in Asia and the Pacific. "Is it leadership or employees? There's a real battle for the soul of these companies right now."
---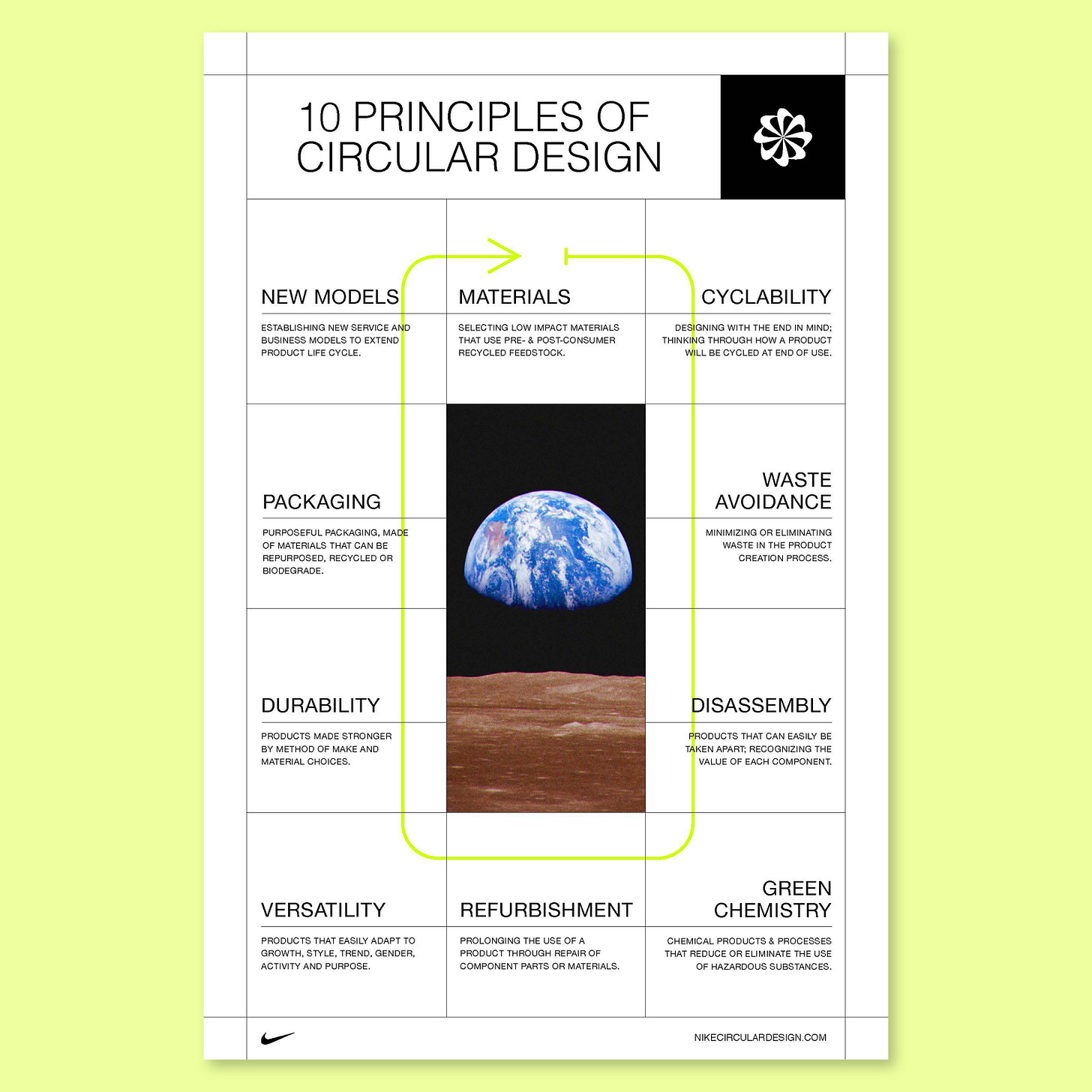 Photo: Nike
Nike worked with Central St. Martins, a design school in London, to launch a guide for circular design. What's interesting about this is that it takes the main ideas and principles of circular design—environmentally friendly materials and packaging, durability, avoiding waste, etc.—and packages them into a single system that other designers can learn from and use. See the guide here.
---


Quick links
⚡️In order to continue the acceleration towards renewable energy, Bill Gates argues that there's three main areas we need to invest in: energy storage, carbon capture, and high-voltage, long-distance transmission lines.
🚫Google suspends some business with Huawei after U.S. blacklist.
🏙The Sidewalk Labs smart city experiment in Toronto continues to hit roadblocks—and increased pushback from the city.
🧠Tech companies are shaping the rules that govern AI. Here's a look at how they're doing it.
---
Endnote
If you have feedback or stories you found interesting, please send them my way: hugh.mcfall@gmail.com. If this was forwarded to you and you want to subscribe, you can do that here. Thanks for reading!