It's time for a 21st century stock exchange
Issue #005: The Long Term Stock Exchange (LTSE) gets regulatory approval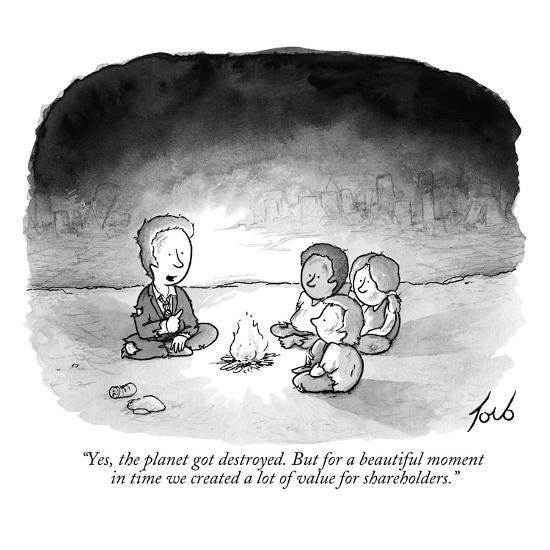 A popular criticism of today's public markets is that, by making companies live and die by quarterly reporting, they foster short-term thinking at the expense of long term value creation and sustainability.
In part because of this concern, high-growth startups are opting to stay private for longer. Despite the current wave of high-profile IPOs from the likes of Uber and Lyft—with Airbnb and Slack on the way—the number of public companies in the U.S. is actually declining: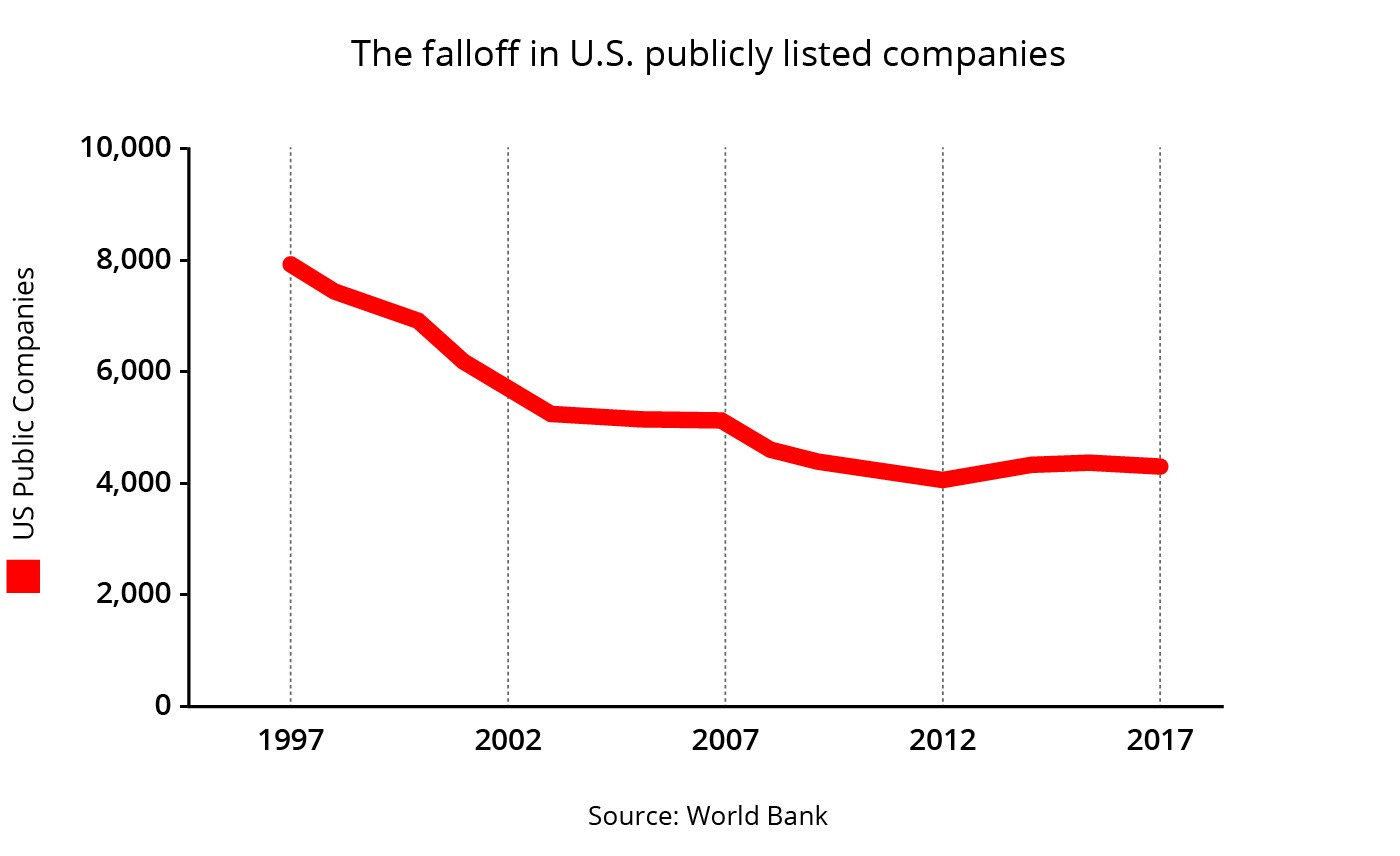 Meanwhile, the average age of newly listed companies is growing: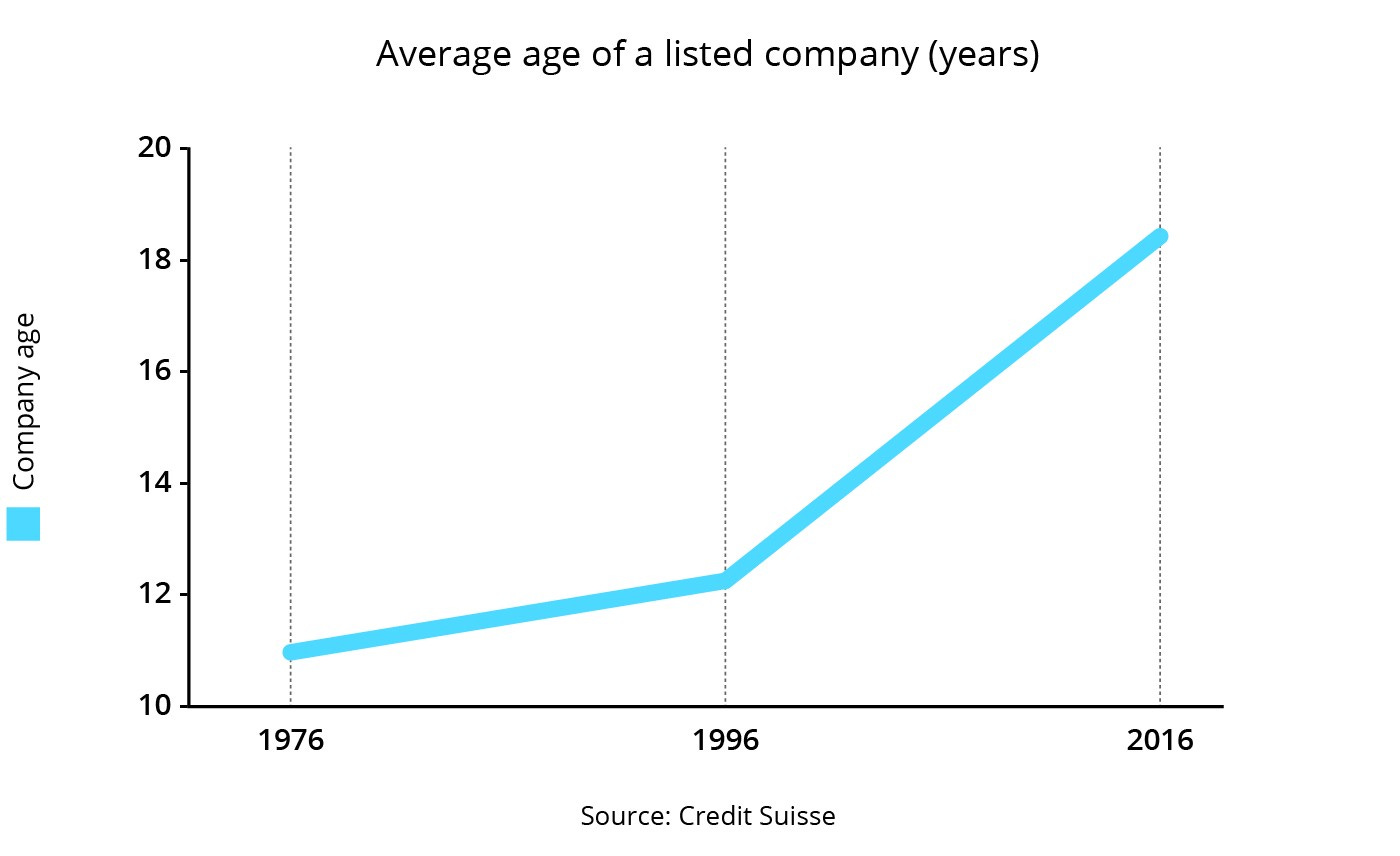 The result is that founders, early employees, and investors reap the majority of the benefits of an IPO, while public investors are left out of much of the critical growth stages of the company. Consider the difference between Amazon and Facebook's IPO (from this piece, which goes into detail):
"Amazon went public at a $500 million valuation, and the public could benefit from its high-growth early days. Facebook went public at $100 billion. While the public has been able to benefit from Facebook's ~5x growth since IPO, they were locked out from accruing the 100x gains of that $1 billion to $100 billion growth curve."
Then there's the even bigger problem of balancing quarterly cycles with long-term environmental stewardship. Paul Polman, former CEO of Unilever, scrapped quarterly reporting on his first day on the job, citing both business and environmental concerns: "Stewardship does not manifest itself quarterly," he said. "You have to lay seeds and let them grow."
While Polman's decision inspired other publicly listed firms to shun quarterly reporting, it hasn't been enough to shift us away from a culture of short-termism. But the Long Term Stock Exchange (LTSE)—which was approved this week by the SEC to operate a national securities exchange—may be able to do it.
The Long Term Stock Exchange was founded in 2012 by Eric Ries, who wrote the Lean Startup, and backed by Marc Andreessen, Peter Thiel's Founders Fund, and other notable investors. It has an ambitious goal: to build a new exchange for companies and investors that want to take a long-term view.
They intend to do that with a new set of listing rules that have yet to be approved by the SEC and, as a result, are still being kept under wraps. But we have a good sense of how the LTSE will work as of now, and once it earns final approval later this year, it will be America's newest stock exchange.
The LTSE says, for example, that they expect all companies that list with them to "adopt a set of governing practices that mirror their long-term horizon". As their VP of Operations writes:
"We expect that companies listed on LTSE will, among other things, develop indicators of progress toward long-term success and link executive pay to long-term performance. And that they will disclose investments in long term-focused research and development, and explain their approaches to community, diversity, and the environment."
Another way they want to accomplish this is through tenured voting, in which a shareholder gets more votes the longer they hold a stock.
The LTSE has a long road ahead, but its impact could be far greater than simply giving startup founders a more compelling reason to go public. If it succeeds, the LTSE could help shift capitalism in a better direction by creating a new kind of system that not only makes it possible to take a long-term view, but make it business as usual.

Read more
---
Endnote
If you have feedback or stories you found interesting, please send them my way: hugh.mcfall@gmail.com. If this was forwarded to you and you want to subscribe, you can do that here. Thanks for reading!